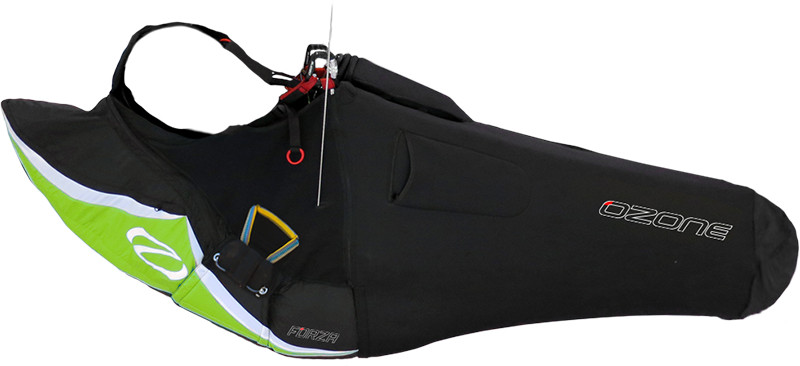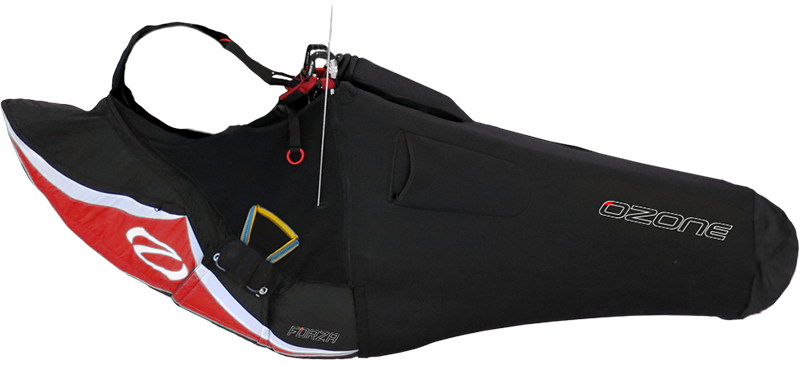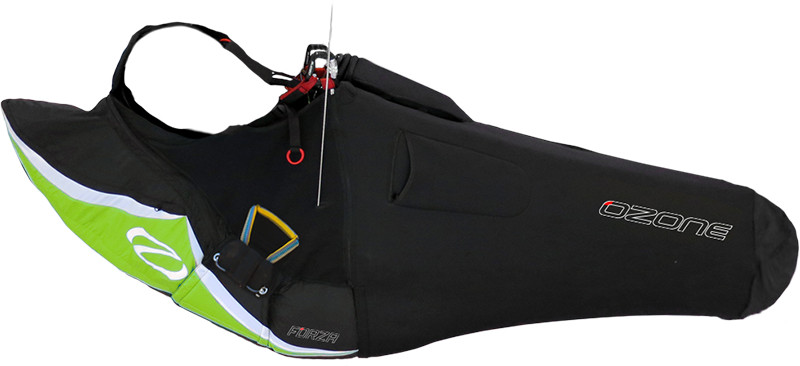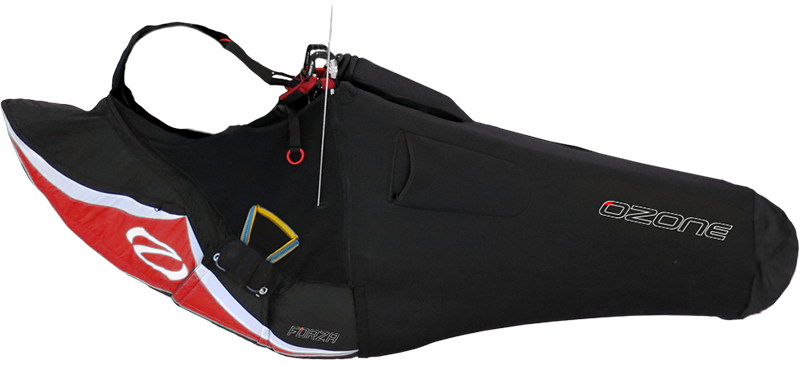 Ny hammocksele från Ozone (selen har ingen sittplatta)
En sele för alla XC-piloter som vill känna skärmens rörelser.
Storleksguide se bild nedan.
Banköverföring eller Betalning vid leverans
Beskrivning
THE FORZA HARNESS
The Forza is a modern and sleek high performance design intended for experienced XC pilots, or pilots looking to begin serious XC flying. It is comfortable, lightweight and aerodynamic. Ideal for soaring, XC and competition flying, the Forza is ergonomically designed from the ground up for everyday XC performance.
The Forza's seatboardless design sets a new standard for comfort and performance in the seatboardless harness class. If you have never tried a seatboardless harness, or aren't sure about them, the Forza is bound to win you over.
The Forza is a versatile harness with all of the necessary features required by the modern discerning pilot. The highly ergonomic seatboardless system yields excellent handling and comfort, thanks to carefully structured geometry.
Overall, the Forza is a minimalistic and sleek design – we have avoided an excess of buckles, straps, and obscure adjustments that tend to add more weight and confusion than quality to some harnesses. At the same time, the Forza is completely loaded with essential and useful features. A very careful selection of materials has minimized weight and bulk, and maximized aerodynamic efficiency.
9 size combinations to ensure proper fit
Easily removable neoprene pod
Integrated multifunctional cockpit
Anti-forget chest strap/pod closing system
17 cm main mousse (back foam) (LTF certified)
Additional 7 cm mousse (back foam) throughout the upper back and shoulder area
Exemplary rescue release system (LTF certified)
Includes rescue inner bag & handle combination
Compatible with steerable rescue systems and quick-release carabiners
Compatible with tube drinking system (pocket & opening)
Velcro mount at shoulder for mini vario or emergency beacon
Adjustable webbing speedbar, with brummel hooks
Additional attachment loops for 40mm speed-system pulley
POCKETS
2 large pockets with secure loops and magnet closure on pod
2 small pockets with secure loops on harness
Removable radio pocket
Large storage pocket at the back with smaller secure compartments
Under-leg ballast pocket (volume 6-7 liters)
COCKPIT
Provides storage
Can function as Anti-G pocket with magnet-opening system
Integrated flight deck with battery pocket
Additional, removable larger flight deck with pen holder
Weight for size MM: 5.6 kg (including 2kg for the standard Neoprene pod, 0.12kg for carabiners)
Colors: Bright blue, bright green, red
Ytterligare information
| | |
| --- | --- |
| Storlek Sele | S, M, L |
| Storlek Pod (benpåse) | S, M, L |
| Färg | Grön/Svart, Blå/Svart, Röd/Svart |